It is so important to use some of your time just doing things you like and want. Especially when it's winter, rainy, cold and dark outside the hole day and you simply don't feel like doing anything at all because of that miserable weather.
My best friend and I are experts at doin' fun stuff. Let me tell you that! Last monday we met at Jungfernstieg. Wandering trough the Europapassage I saw this year's christmas decoration for the first time. Everything looked so shiny and bright.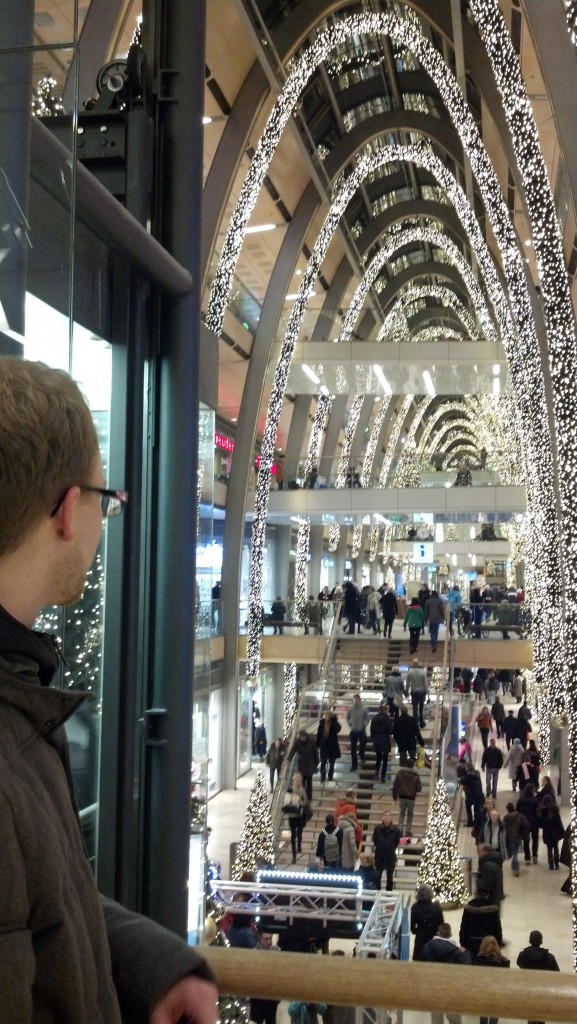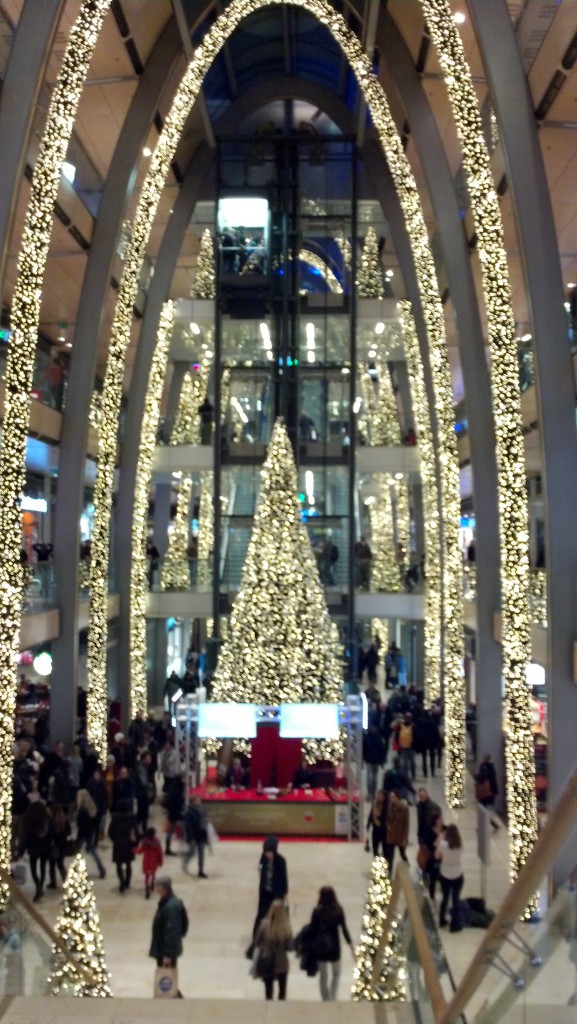 For Dinner we went to Vapiano. I haven't been there very often but I've got to say, I'm really into that basil-on-the-table-thing, since I have grown my own one from seeds this summer (and it's still alive).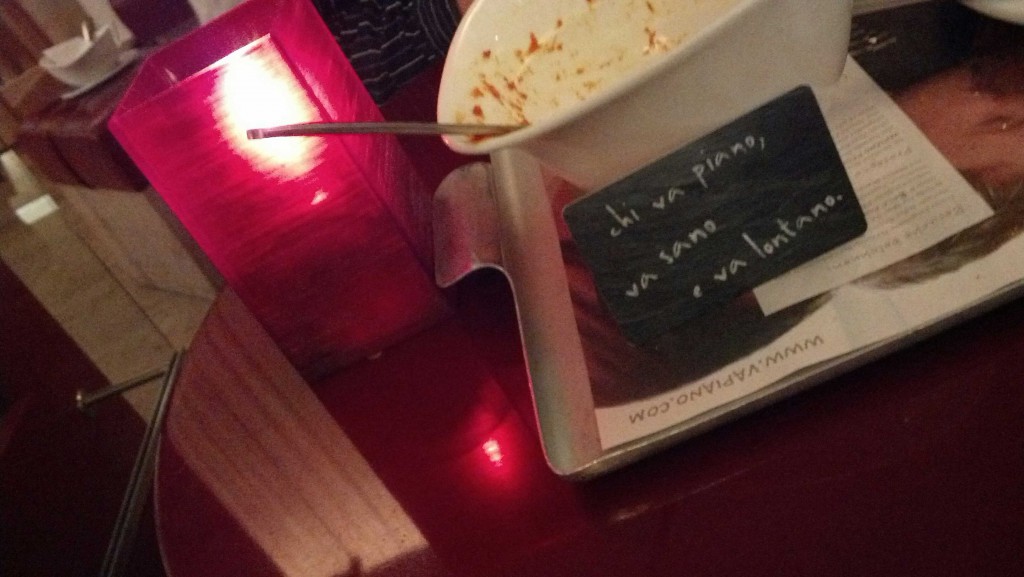 Then we went to the bar called "20up". It is a nice and a bit more expensive bar in the 20th floor of the Empire Riverside Hotel near the fish market in Hamburg.
It was the second time we went there for some very delicious cocktails and – of course – the beautyful view. It was a bit foggy though. The last time we were there we could watch an amazing sundown and had a great view over the Elbe and harbour.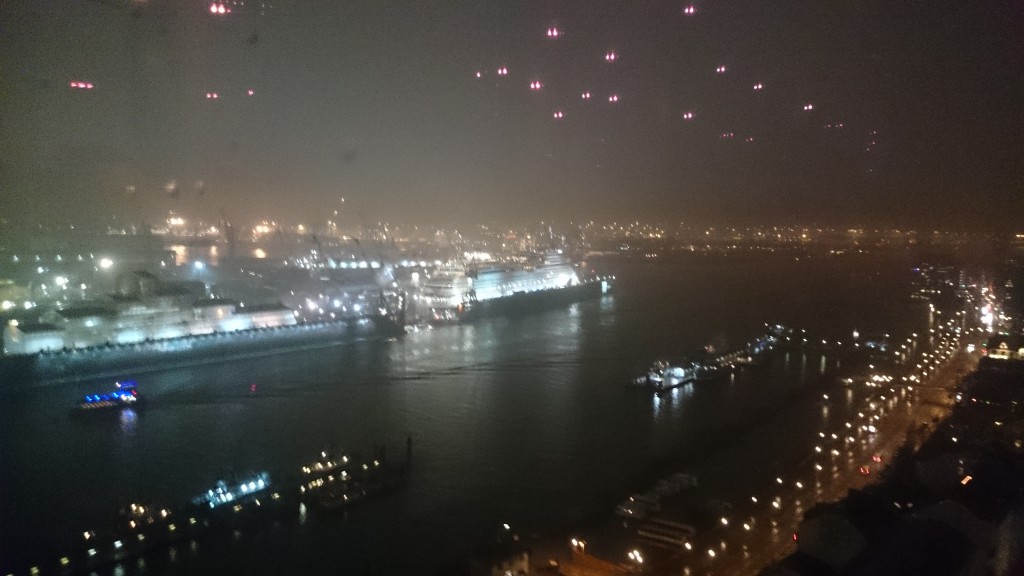 We had an amazing time chatting, drinking, laughing and catching up and as we left the bar we both were a bit squiffy. On our way to the metro we spontanousely decided to go down into the old Elbtunnel. It wouldn't be that cold in there, we thought. So we drove down with the lift, walked some steps into the tunnel and took some funy pictures of ourselves.
To end this really nice evening of having nothing but fun we stopped by at McDonald's, had a weired conversation with the guy behind the cash desk and sat down with our 20 Chicken Nuggets – from which I ate quite a lot I guess – while cuddlin' with the christmas tree near by. Holy night!?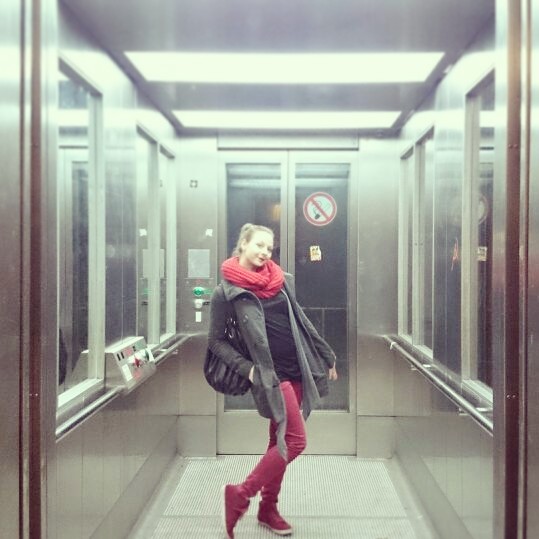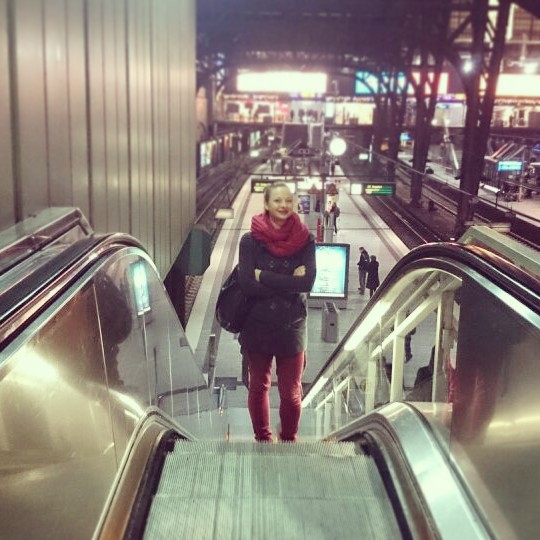 After finishing the post I'm recognizing that I wrote it in english. I guess I'm watching way too much english television shows, so that my mind has switched into that foreign language. So excuse this excursion and see you tomorrow. In german again – I think.